Halloween Events All Around RVA!
Posted by Erin Hungerford on Monday, September 30, 2019 at 2:37 PM
By Erin Hungerford / September 30, 2019
Comment
I'm here for the Boo's!
Looking for some spooky things to do this October? Here are some "GHOUL" ideas!

1. Creepy Hollow Scream Park
Richmond's Ultimate Halloween Destination! More Monsters! More Freights! More Fun! Each night they have well over 50 live actors, monsters, incredible animatronics, amazing illusions, and acres of screams. A mind blowing series of attractions take you into the depths of Creepy Hollow where you'll experience the horrors of Dr. Ulysses S. Farrington's experiments. You'll feel the breath of the spirits encircling you and you'll witness what has become of those unfortunate enough to escape from the Dr.'s clutches. Creepy Hollow Scream Park is filled with spooky scenery and scary surprises. It's a unique experience designed to entertain you at every turn!
Location: 14437 Stone Horse Creek Rd. Glen Allen, VA 23059
See Website for Dates, Hours, and Ticket Info: richmondscreams.com

2. Howl-O-Scream Williamsburg
Fill your Fall nights with fright at Busch Gardens' Howl-O-Scream. In this nightly, adult-focused event, fear awaits in the theme park's collection of elaborate haunted houses, immersive themed scare zones, challenging escape rooms, and darkly entertaining live shows.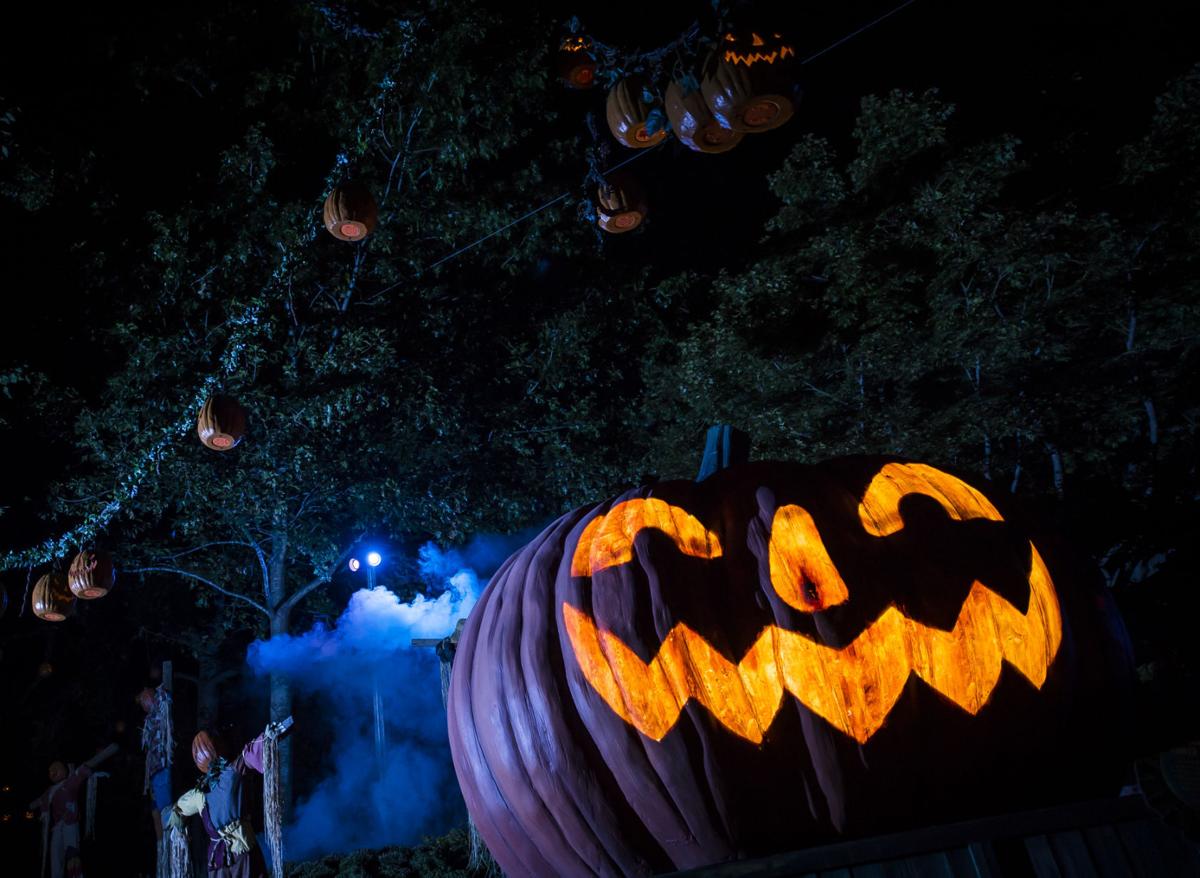 3. Ashland Berry Farm: Terror on the Farm
Terror on the Farm is BACK and the haunts are better than EVER! Hopefully you can survive the unknown forces that haunt this farm because this is only for the strong-hearted souls. Come if you DARE! Their haunts change every year, so you will never know what to expect from year to year. Come enjoy the food concessions, music, DJ Bonfire, and a good scare. ***NEW HAUNTS: Blackout, The Swamp, Clown Town, Booger Woods***

4. Hanover Vegetable Farm Presents: Red Vein Haunted House
Red Vein has a brand new theme this year! You'll learn all about Emily's twins with "The Witches Plague". Experience new scares, new scenes, new characters...But still RED VEIN!