Selling Your Home During The Shutdown
Posted by Erin Hungerford on Tuesday, April 28, 2020 at 3:55 PM
By Erin Hungerford / April 28, 2020
Comment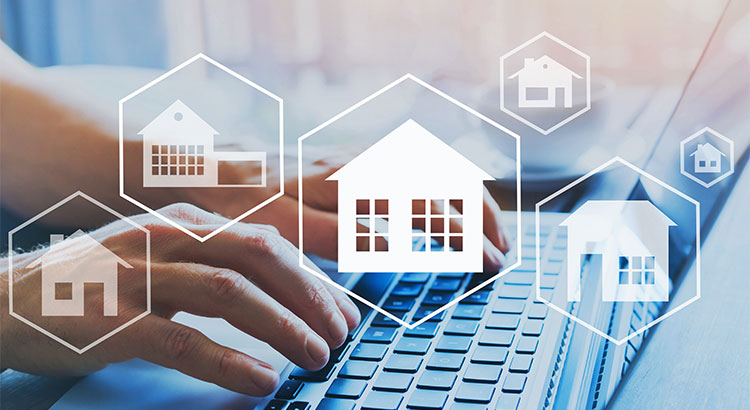 Selling a home can be a headache. It often takes longer and costs more than you think, and it can be an emotional drain. That's in normal times. Selling a home during a pandemic will add a slew of new safety concerns to the mix.
But even during the COVID-19 crisis, real estate transactions are moving forward. The U.S. Department of Homeland Security recently classified real estate as an essential service, although local laws might affect what's allowed and might ban certain activities like open houses. Suffice it to say, many sellers are still listing their homes, and buyers are still buying, too.
Yet selling a home during a pandemic is new for everyone. And we're here to offer guidance.
Sellers and real estate agents are adapting to the COVID-19 outbreak to make selling a home as safe as possible. Here's an overview of some of the new processes.
Virtual showings could be the new norm
Eye-catching photos and video have long been a must for any home listing, but that's more important than ever now, since so many people are sheltering in place at home and likely house hunting online. These days, sellers are taking their listings up a notch by offering virtual tours of their homes to drive interest among buyers and provide a more in-depth glimpse of the property.
Doing a virtual tour reduces the number of in-person visits to only those who are truly interested.
Agents are taking extra precautions for in-person showings
Open houses with large groups of people are mostly canceled for now, but many buyers still want to view a home in person before making an offer. Sellers, however, may worry about having strangers in their homes. Real estate agents are taking some extra steps to protect homeowners and only allowing them in on a case-by-case basis. This is not a time for looky-loos. Along with a pre-approval, we make sure the potential buyer has viewed the virtual home tour and the seller's property disclosure statement before being allowed in.
Before a home showing, we advises sellers to clean and disinfect high-touch areas, like countertops and doorknobs, and to leave lights on and doors, closets, and cabinets open to limit what visitors need to touch. And, put a sign near the entrance requesting people viewing the home to take off their shoes or wear booties.
Also, we make hand sanitizer available with signs encouraging all of the precautions. Once the showing is over, clean and disinfect thoroughly to lower your exposure risk to whatever the buyers may have brought in with them.
Inspections and appraisals may not need in-person contact
Home sellers usually have to allow the home buyer's inspectors and appraisers into their homes before the real estate deal can go forward. But, these days, social distancing orders are allowing many inspections and appraisals to be done with minimal contact.
National home inspection company HomeMaster, for instance, now asks sellers to stay secluded in part of the home away from the inspector. Inspectors are also following the Centers for Disease Control and Prevention guidelines, with buyers wearing booties, masks, and gloves, and sellers wiping down everything with disinfectant wipes when the potential buyers leave.
If the lender allows it, appraisals can be done by driving by the home, or viewing photos of the property, so the appraiser never has to set foot in the home. Be sure to ask whether such options are acceptable for your transaction.
A remote closing may be possible
Remote home closings have been an option for buyers and sellers in some states even before the COVID-19 crisis. But, there's a push to expand this practice nationwide. Currently, 23 states have remote online notarization policies, allowing a notary and signer to execute electronic documents while in different physical locations. The National Association of Realtors® recently sent a letter to Congress asking lawmakers to expand the policies nationally to make real estate transactions safer and easier during the pandemic.
If remote closing is possible, title companies prepare the required documents and mail, and then email or upload them to a portal. The title company verifies personal information and identification by video, and the documents are signed electronically. Another option is using a mobile notary, who travels to a buyer or seller's home or workplace to complete the closing to limit in-person contact.
Selling a home during the pandemic is an adjustment for everyone, but Wells says buyers, sellers, and agents are working together to make transactions run as smoothly as possible.
Credit to Realtor.com
Erica Sweeney is a writer whose work has appeared in the New York Times, Parade, HuffPost, and other publications.